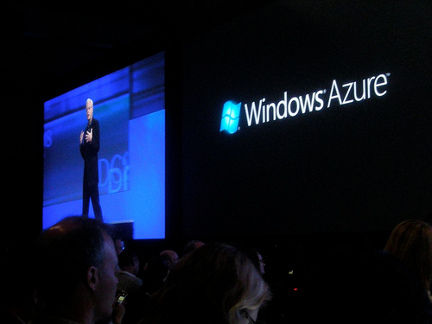 According to Allison Watson, corporate vice president for Microsoft's worldwide partner group — there is a mouthful — businesses in Asia and Europe seem to be more willing to adopt their Business Productivity Online Suite (BPOS) — another mouthful — faster than those in the U.S. This international market, Watson believes, is more conducive to a "digitally-connected environment".
In recent months, cloud computing has raised some serious question marks with a number of high-profile outages by Amazon and Google. Nevertheless, the hype or reality, depending on your perspective, is growing unabated. Microsoft has added its hat into the pile with the announcement of Windows Azure, a cloud computing services platform.
Microsoft's technology will essentially allow businesses to grow their own clouds and offer those services to their customers. Naturally, the company seems confident that this is a good thing and that companies in Europe and Asia are prime candidates for being their guinea pigs. Watson promises that SaaS (software-as-a-service) will bring Microsoft customers big revenue. Time will tell if that big revenue is accompanied with big headaches.
Source: ZDNet Asia
Photo: Flickr