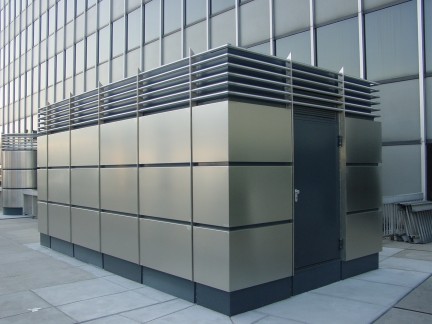 Because of the intense heat generated by servers, most data centers use equipment called chillers to cool water before circulating it around the servers to reduce heat. These are expensive and use a great deal of energy, but the alternative is a bunch of overheated systems. In a new data center in Belgium, however, Google has found a way to operate without these bulky cooling units.
Instead, the Mountain View company uses fresh air from outside to cool servers. Belgium has a relatively mild climate, much cooler than the triple-digit heat of the Silicone Valley. Summer temperatures in Belgium rarely rise above 24° C (75° F), not as warm as the 27° C (80° F) heat found inside the facility.
When the weather gets extremely hot, there is nothing Google can do to cool the data center. So what does it do? Simply turn off the servers and move the computing load to another data center! Google has enough server infrastructure around the world that it can easily do this.
I think as energy costs continue to rise and data centers become more and more common, we will see more clever solutions like this pop up. Google found a great way not only to reduce costs, but also help the environment. There are some data centers that use natural air cooling most of the time but keep chillers on-site for summer use, but the Belgian server system is the first in the world to give up the coolers for good.
Source: Data Center Knowledge