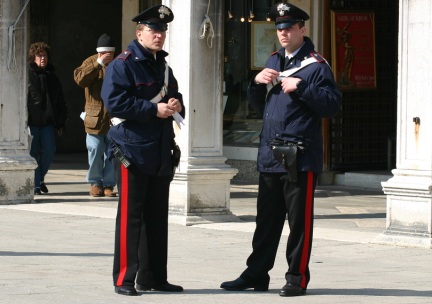 The U.S. Secret Service has signed an agreement to join forces with the Italian Police and Postal Service to fight cyber crime. The new team will be called The European Electronic Cime Task Force and will specialize in fighting identity theft, malicious hacking and other forms of cyber crime. The group will be headquartered in Rome.
Massimo Sarmi, the CEO of the Italian Postal Service, said the new task force would be open to contributions from outside Europe as well. "We provide our services to more than 20 million customers and we are able to monitor in real time that operations are proceeding normally, and not turning into criminal events," Sarmi said.
This alliance might strike some as odd, but it appears to be the first of many western government aligning their forces to combat cyber crime. Their hope is to extend it beyond Europe into a global effort. The United States and Britain have both formed new cyber security chief positions in their countries, and other nations are expected to take a similar approach, treating cyber crime like terrorism and other forms of high profile, international crime.
"This morning we detected seven phishing attacks from various parts of the world. If the criminals had been allowed enough time, our clients might have become victims of fraud," Sarmi said. The Postal Service CEO said the quickest online thief he had encountered was able to start withdrawing funds just 39 seconds after a successful identity theft.

"We will exchange information and alerts with the Secret Service to prevent this type of event before it happens," Sarmi said.
Source: ComputerWorld
Photo: Flickr