In the age of simplistic solutions, a website builder is for people who want to create their own site but have minimal to zero technical web know-how. Most hosting companies include a website builder in their offering to give users the flexibility to add pages and the liberty to tweak existing elements.
 Website Builder Basics
In essence, a website builder is a tool that allows you to design and make a website without requiring you to have extensive prior knowledge in web development. You don't need to do manual coding, which makes it attractive to beginners and to people who want an instant website.
There are generally two website builder categories: offline and online. With an offline website builder, you can modify or create pages even when you are not connected to the internet. Most offline tools allow you to edit the source code or the cascading style sheet (CSS), requiring you to have some basic HTML or CSS coding skills. Offline site builders are sometimes referred to as website design software because it is generally a standalone application.
On the other hand, an online website builder is commonly a proprietary application developed by web hosting providers to assist users to generate their own websites. Web hosting companies usually ask users to register to able to access the tools. An online website builder can accommodate features such as pre-designed templates, social media content, sharing widgets and many other services typically found on standard business or personal sites.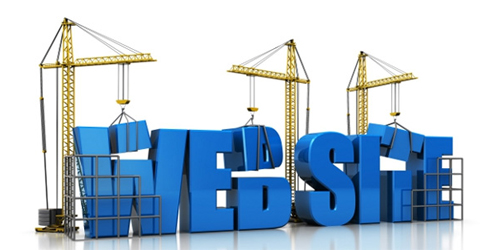 Making the Most Out of Online Tools
Developing and managing a website can seem like a daunting task, but the online website builder simplifies it. Firstly, most online website builders are free, which saves you from unnecessary expenses. You are also spared from any additional charges that pile up when you ask a designer to tweak some minor details because with an online website builder you can easily make the changes.
Secondly, the web-based website builder is hassle-free and straightforward. Because it is normally hosted by a reputable provider, you don't need to worry about site security and to fret about software updates. You basically won't need to install anything on your computer. With an online website builder, you can work on your website from anywhere as long as you're on the internet.
Finally, developing your own site can be an excellent way to learn. With your online website builder, you can become more familiar with the available tools that can help you in your endeavors.