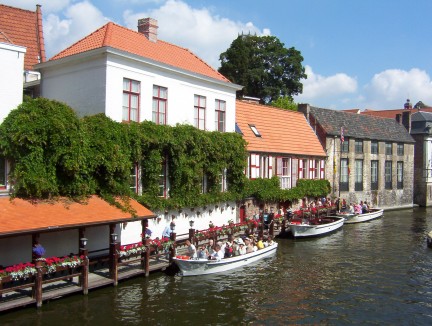 Kris Peeters, Prime Minister of Flanders, stated last fall that he wanted to create a gTLD for the Flemish-speaking region.
The domain extension for Belgium is .be, but Peeters wants Flems to have either vla, .vln, .vlaanderen or .fla for their websites.
Last week, it was announced that a consulting firm, Deloitte, would launch a study today looking into the feasibility of a .via gTLD for the region.
Bart Lieben, a law firm specialist, said:
The idea is to organize in the coming months a discussion panel with a number of businesses, the media, and registrars to obtain the best possible advice on the subject.
Flanders will have to face many important questions in the quest for its own domain extension. Who will manage the gTLD? How much will registration cost? Will it be open to the whole world, or just Flems? The Deloitte report will help leaders answer these questions.
All this comes during a time of great tension between the Flems of northern Belgium and the French-speaking southern half. There has been talk of Flanders splitting off from the country, but the Francophones do not want this.