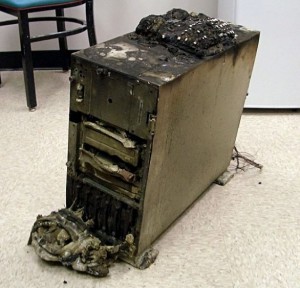 Backing up your server may be the single most important thing you ever do. It could save your websites, your clients, and your business. We have covered quite a few backup issues on this blog. Here is a summary of some important points.
1. Always use a remote backup server. Although there are some benefits to local backup, it will be useless when the entire server crashes.
2. If possible, avoid using your home computer as your backup server. Use a dedicated backup server or lease backup space from a web host.
3. Use rsync or similar program to perform remote incremental backups.
4. Automate the backup process with a cron job.
5. Backup all website files and databases.
6. Periodically test your backups to make sure the process completed correctly.
7. Make sure users or clients also perform their own individual backups for added protection.
Photo Source: Wikimedia Commons