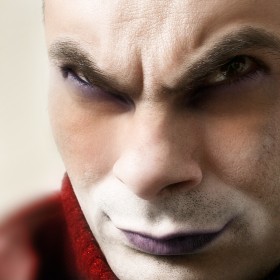 If you're thinking about transferring a domain from Go Daddy to another registrar, you would do well to read the fine print. As one Go Daddy customer found out, the company does not permit you to transfer a domain if you have updated the contact information in the last 60 days:
I called support about transferring my domain (almost 3 years old) after getting the dreaded 60 day email. As soon as I conveyed what I was trying to do her demeanor took an authoritative tone and she started talking over me….

I went over with him how godaddy's policy states that I cannot transfer a domain name for 60 days after updating contact info to which he stated I agreed to by checking an opt-in and also started talking over me…
Even though Go Daddy is violating ICANN policy by not letting customers transfer their domains, it refuses to change its policy. Domain owners should be encouraged to keep their contact data up-to-date and accurate. In the case of Go Daddy, it is abusing its power in hopes that the customer will have to renew their domain during the 60-day lock period.
What can you do? Short of finding another registrar and complaining to ICANN, nothing. It's a shame that registrars are allowed to take advantage of customers so readily.