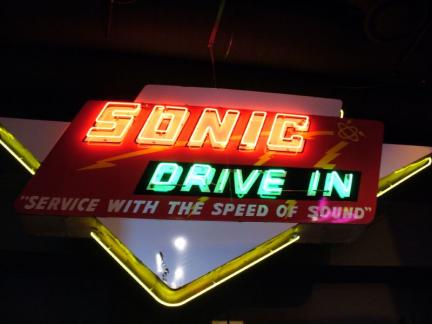 Sonic Corporation, the American fast-food restaurant chain, famous for its drive-in-diner style of service, is suing a company over its use of the domain mysonic.com. According to the lawsuit, Bright Orange Software Inc, registered the domain, a "well known trademark" of Sonic, and used it to redirect visitors to Burger King's website, bk.com.
The federal suit is seeking $100,000 in damages, claiming that Orange Software was using mysonic.com to "advertise and promote the goods and services offered by Burger King, a direct comeptitor of Sonic." Bright Orange Software was not available for comment, and there seems to be no legitimate reason for their usage of mysonic.com. It is also unclear what, if anything, the company gained by allegedly redirecting traffic to bk.com.
Sonic is arguing that the Bright Organge's use of mysonic.com constitutes cybersquatting, the illegal practice of registering a domain, holding it, and attempting to negotiate a high-priced payments from the trademark owner.
Source: Trading Markets
Photo: Flickr