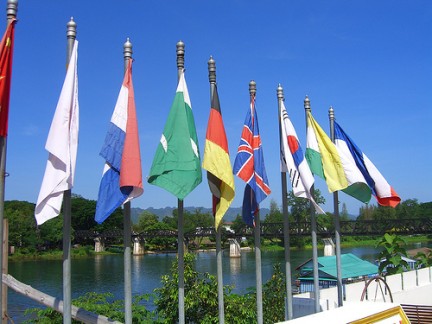 In her weekly video message posted today, Viviane Reding, the European Union Commissioner for Information Society and Media, discussed the future of the Internet and ICANN.
The Internet Corporation for Assigned Names and Numbers, ICANN, is a private non-profit created more than a decade ago in the United States to handle issues concerning domain names. It is mainly responsible for approving new top-level domains and regulating domain registrars.
Currently, ICANN has an exclusive agreement with the US government in which the organization falls under the jurisdiction of the Department of Commerce. This agreement expires on September 30, however, and Reding wants ICANN to be fully privated.
A moment of truth will come on 30 September this year, when the current agreement between ICANN and the US Government expires. This opens the door for the full privatisation of ICANN.
Though she believes ICANN has gone a good job administrating the web, Reding wants to see more international involvement and less control from the United States. Specifically, she wants ICANN to be held accountable to an international tribunal where domain name disputes between third parties could be resolved. Considering the multilateral nature of the Internet, is it fair for one country to have control over it?

Reding is one of many Internet users who would like to see less American control over the net. Though the web was invented in the United States, it has since grown into something multinational and multicultural. The Internet has become one of the most important forces binding the world together.
Nearly every country has made some sort of investment in Internet infrastructure and America now lags behind other developed nations in terms of broadband deployment and speed. As more and more users come online, the proportion of American net users to the rest of the world is getting smaller and smaller.
The Internet has become so commonplace in modern society it is almost considered a necessity. Soon, a country's standard of living will be judged not by how many homes have running water or the frequency of garbage collection, but by how many homes have Internet access. The web has become so universal that it is only fair for multiple countries to control it.
At the same time, is the international community efficient enough to govern the web? Authorities around the world, including the United States government, have shown themselves unable to keep up with technology. New laws often lag months or years behind the latest innovations.
International organizations such as the League of Nations and the U.N. have reacted too slowly to situations to be of any real use in the past. Authorities in one country have enough trouble as it is making up their minds, but put all the world leaders in one room together, and they will never stop arguing. There is no evidence to indicate an internationally governed ICANN would be any different.
Reding calls for a "G-12 for Internet Governance" in her address in which each continent would receive two representatives. Asia and Australia would get three combined. While perhaps a good way to distribute delegates based on geographic land mass, Reding's plan would mean that developed nations like the United States and Great Britain, which have invested more in the Internet than all of Africa combined many times over, would get very little representation.
In a column posted earlier today, African IT expert Rebecca Wanjiku provides her thoughts about international participation at ICANN meetings, to which countries all over the world have sent representatives for some time. She focuses on the reality that while every country can send a delegate, only the developed nations contribute anything useful.
There is no doubt that there exists a gap between developing countries and developed countries within ICANN.

This gap is specifically manifested when it comes to Africa delegates, they hardly contribute meaningfully to the public forums. ICANN deals with the names and numbers, the technical aspects but Africa is still grappling with elementary issues such as access and policy issues.
There's no denying it's time for international governance of the web. But in determining how much say each part of the world has, maybe only those countries with a significant Internet prescence should participate. Involving fewer powers would be both more efficient and more effective. Why involve countries in decisions that will not impact them?
This is not to say that the Internet should only be the dominion of a few large powers. As countries get more and more people online, they should get more say in important decisions. But for now, ICANN should be governed only by those countries with a signficant web prescence. These countries are not only the ones with experience dealing with technology issues, but also the first to develop and adopt new innovations.
Photo: Flickr