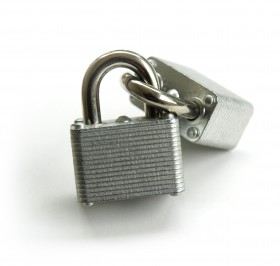 There are a number of WHOIS privacy services out there. One popular competitor in the market is WhoisGuard. Offered free for a year at Namecheap or for a nominal fee, how is it different from other WHOIS proxy services?
Similar services include Domain Privacy at Namesco and Domains by Proxy at Go Daddy. Despite the differences in terminology, each service is exactly the same thing. There are no differences in the depth of privacy offered or the the methods used. Each company simply replaces your WHOIS contact data with theirs and in the event you are contacted using the data, lets you know. Your name, address, real email, and phone number are always kept hidden.
Even if a registrar offers a service like WhoisGuard for free, I would look at the yearly price of the service because generally it's only no-cost for a year. At only £4.99 ($7.50 USD) per year, Namesco's Domain Privacy is the cheapest I've found.